Photon Energy is the official distributor of Dyness battery systems and has been honored as a Dyness "Golden Partner".
This award confirms our status as a key partner of Dyness, not only in the Czech Republic but also as the largest supplier of energy storage systems from this brand to the European market. In the Czech Republic alone, we have equipped over 8,000 photovoltaic installations with Dyness batteries.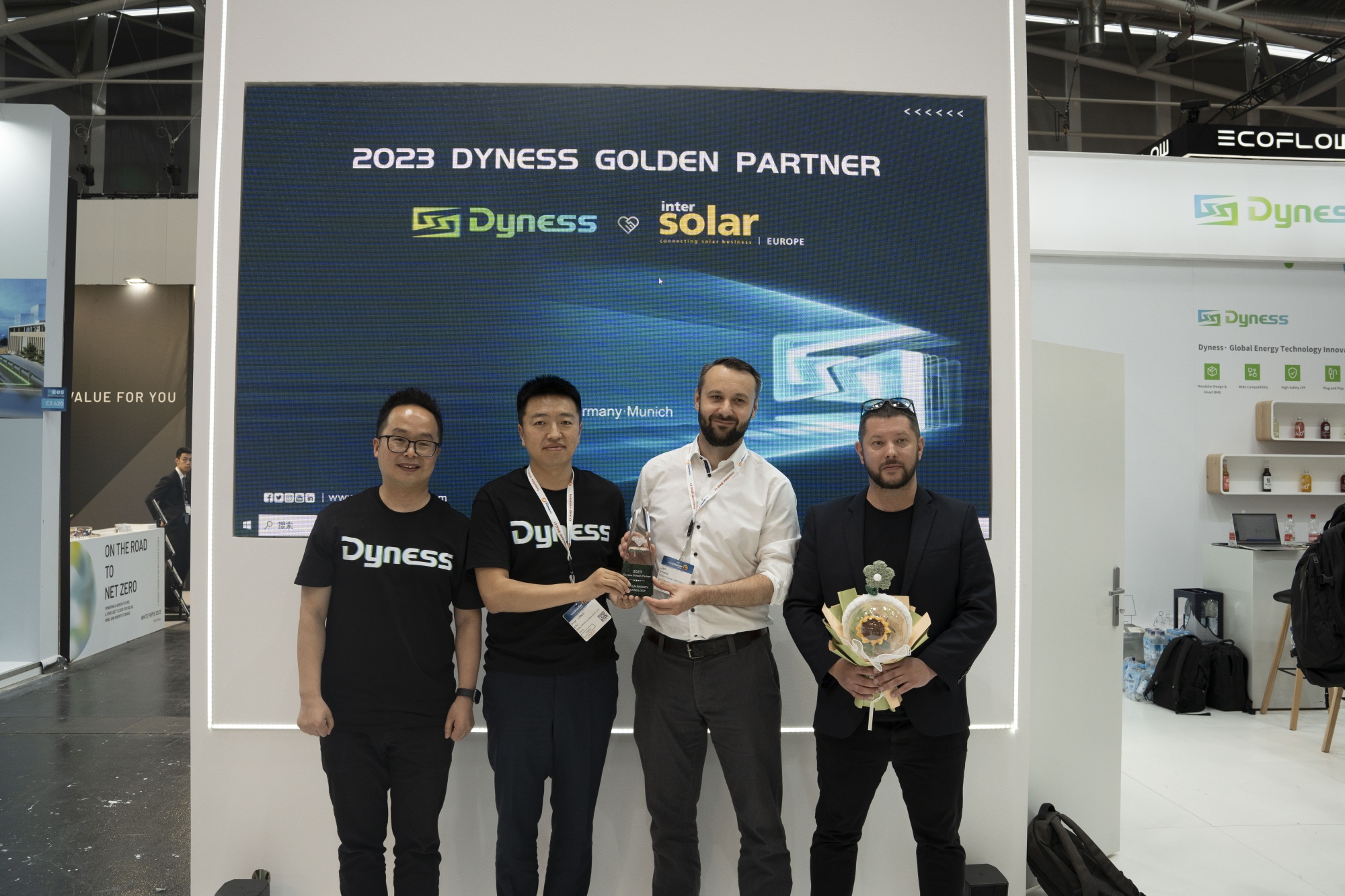 The "Gold Partner" award was presented to Marek Farský, Manager of the Technology Division, and Jan Vonka, Sales Manager, at the Dyness booth during the Intersolar trade fair held in Munich from June 14 to 16, 2023.
With Dyness as our partner, Photon Energy is well-positioned to meet the increasing demand for high-quality energy storage systems that enable the seamless integration of renewable energy sources into the power grid. Our close collaboration with Dyness allows us to address the growing need for reliable and flexible energy storage systems, which are essential for efficiently harnessing solar energy and seamlessly integrating renewable energy sources into the grid.